Download a free Advance Directive booklet
Descargue un folleto gratuito acerca de la Voluntad Anticipada
Hospice
We provide comfort oriented end-of-life care for patients with a life expectancy of six months or less in Moffat and Routt counties. Services help ease the physical, emotional and spiritual pain for patients and families through complete support and skilled personalized care at home, in nursing homes and assisted living facilities.
Our Hospice team includes a medical director, nurses, physical and occupational therapists, Certified Nurse Aides, medical social workers, a spiritual care and bereavement coordinator and dedicated volunteers. Hospice nurses are available 24-7 to assist patients. Our specially trained and dedicated volunteers are available to cook meals, run errands and help families with other support needs.
Support for families is an important part of our program. We provide grief counseling for one year following a loved one's death. We also provide Community Grief Support. For more information, please call 970-871-7629.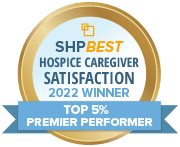 ---
Rollingstone Respite House
The Rollingstone Respite House provides comfortable rooms and a warm setting for Hospice patients who are not able to live their final days in their homes. A kitchen, dining room and living room area are available to families visiting their loved ones. The Rollingstone Respite House also hosts bereavement support activities and Hospice volunteer events and training. It is located at 480 Rollingstone Drive in Steamboat Springs. For more information, please call 970-871-7629.
---
Resources
For Providers
See the above link to get a full list of information that needs to be included in the referral.