Rubber Ducky Race - Craig
Congratulations to our 2023 winners!
Thank you to everyone who supported our Craig Rubber Ducky Race for Hospice on August 5, 2023! You can still vote in the Sponsor Duck Beauty Pageant by clicking here. Make a donation to Hospice to support compassionate, end-of-life care in our community.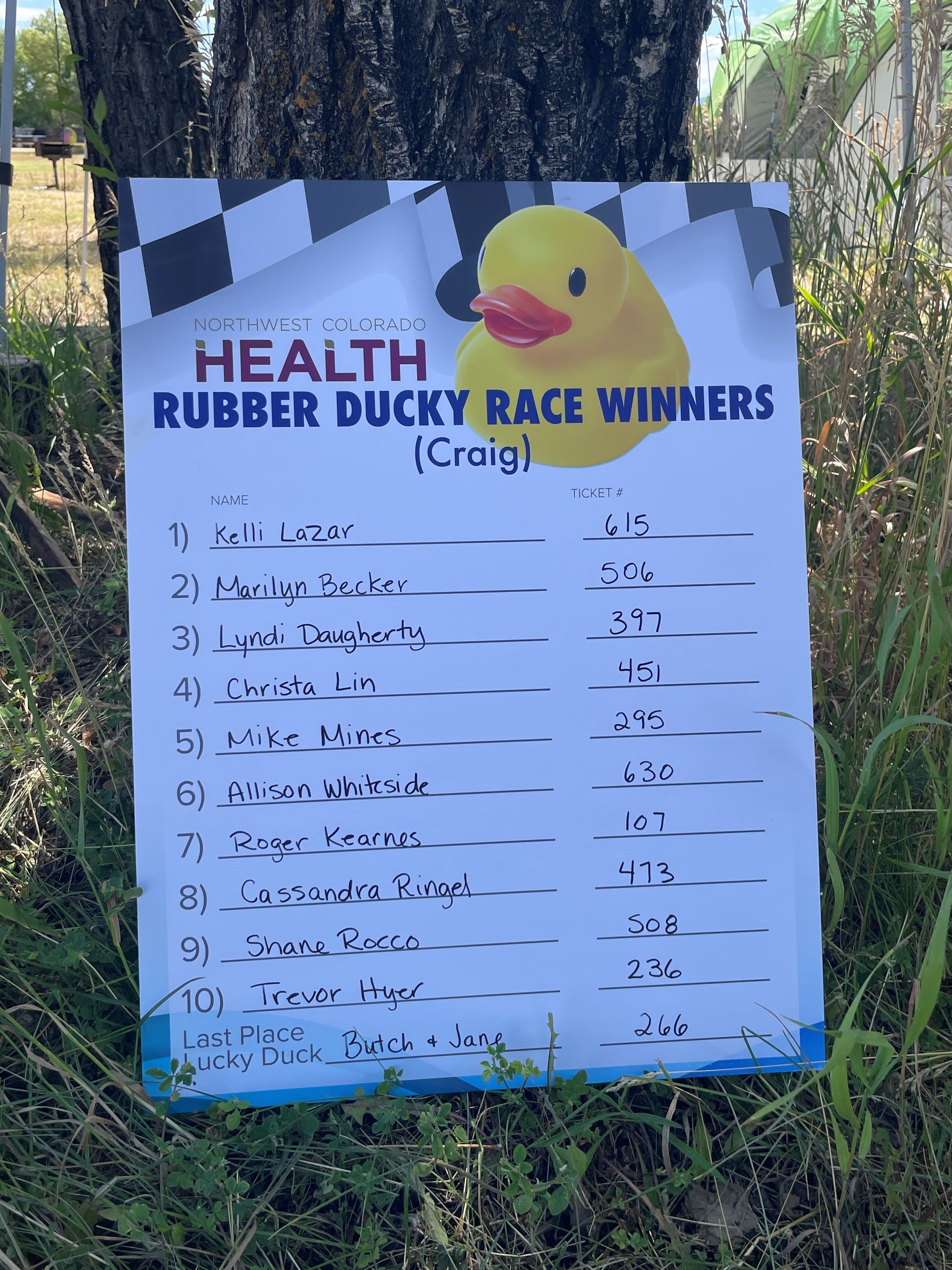 Grand Quacker Sponsor
Swan Sponsors
Mallard Sponsor
Bank of the San Juans
Connections 4 Kids
Cook Chevrolet-Subaru-Ford
Memorial Regional Health
UCHealth
Duckling Sponsors
Joel and Janet Sheridan
Mountain West Insurance and Financial Services
TLC Carpet One Floor & Home
Friend Sponsors
Altitude Financial
Chaos Ink
Jodi Graf
Honey Rock Dogs
Ann Irvin
Ray & Associates LLC
Jean Stetson
Vermillion Ranch Limited Partnership
In Kind Sponsors