Purchase Daffodil Watercolors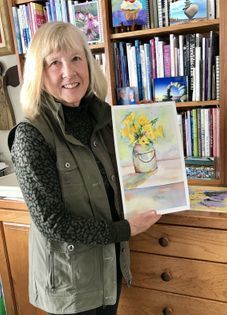 Local artist, Barb Ross, has been painting daffodil watercolors for nearly 20 years to help promote our annual Hospice Daffodils fundraiser. For the first time, these original works of art are available to purchase online now! View the online gallery to purchase one of these beloved pieces of art and support Hospice care in our community. There are framed and unframed original paintings available with proceeds benefiting our Hospice program. 
Greeting cards featuring Barb's artwork are also available to purchase online. Supplies are limited. If you have questions, please contact Kyleigh Lawler at 970-871-7609.