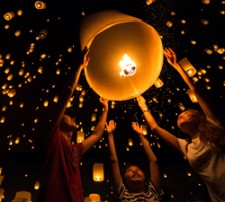 Celebrate the holidays while honoring the memories of loved ones. Bring the whole family. Release a sky lantern, decorate ornaments and enjoy light refreshments, cookies and hot chocolate. There will also be a special activity for children.
Nov. 30 - Grand County
Dec. 7 - Steamboat Springs
Dec. 13 - Moffat County

View events on Facebook.