Daffodils arrive March 8, 2021!
Help ensure we are able to care for patients nearing end of life in our communities in Routt and Moffat counties.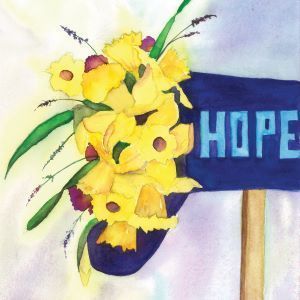 For more information or to volunteer for this fundraiser, call Kyleigh Lawler at 970-871-7609. All COVID safety protocols will be followed, and contactless delivery will be available for orders. 
Prices
$5 per bunch (10 Daffodils per bunch)
$24 for 5 bunches
$46 for 10 bunches
Greeting cards: $15 for a pack of 5 cards featuring Daffodil images by artist Barb Ross
Make a donation in lieu of Daffodils.