Daffodils arrive March 9, 2020!
Help ensure we are able to care for patients nearing end of life in our communities in Routt, Moffat and Grand counties.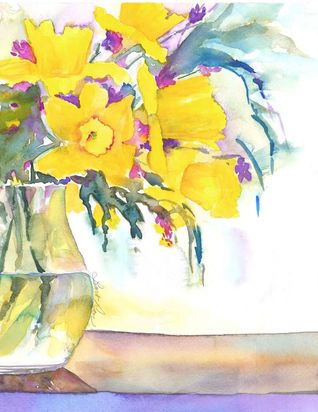 For more information or to volunteer for this fundraiser, call Kyleigh Lawler at 970-871-7609.
Prices
$5 per bunch (10 Daffodils per bunch)
$24 for 5 bunches
$46 for 10 bunches
Greeting cards: $15 for a pack of 5 cards featuring Daffodil images by artist Barb Ross
We will be selling daffodils at the following locations on March 9 and 10: 
City Market stores in Granby, Steamboat Springs and Craig (Granby - March 10 only)
Hayden Merchantile
Bonfiglio Drug
The Clark Store
Ace at The Curve
Northwest Colorado Health in Steamboat Springs and Craig
Place an online order of 10 bunches or more, and we will deliver March 9 in Steamboat Springs and Craig and March 10 in Grand County.
Smaller orders can be picked up March 9 and 10 at Northwest Colorado Health:  940 Central Park Dr., Suite 101 in Steamboat Springs or 745 Russell St. in Craig.
Make a donation in lieu of Daffodils.